Persistent Menu

The Persistent Menu is a navigation menu located right next to the typing area to help users more easily access your chatbot's functionality throughout the conversation. If you click on it, it will expand into a three-layered menu.

Tips:
You must set a "Get Started" button
You must set a default persistent menu
There are a maximum of 3 layers of persistent menu. For the first layer, you can set up to a maximum of 3 buttons; for the second & third layers, you can set up to a maximum of 5 buttons
Chatbot's persistent menu is cached locally but updates are fetched periodically. If you update the menu during testing, you can force this fetch by deleting the conversation and restart a new one
The Persistent Menu is always available to users. It should contain top-level actions that users can enact at any point. Use sub-menus and hierarchy that match your users' behaviour.
Get Started Button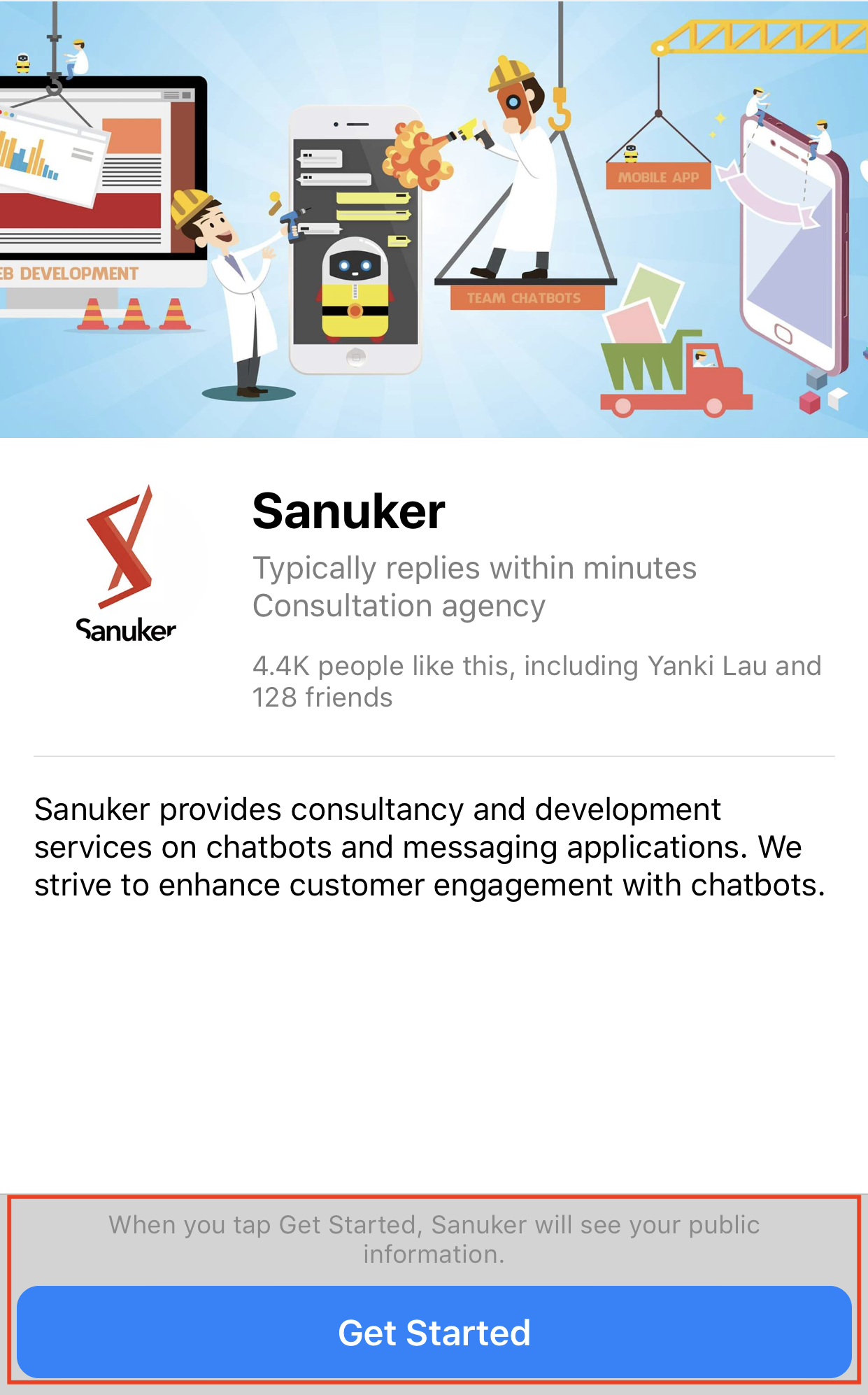 New users who first encounter your chatbot must click the Get Started button to kick start the conversation. Otherwise, they won't be able to receive messages from your chatbot. You can see this button as the first touch point of your user journey.
Get Started button cannot be renamed.
---
Gettings Hands On
Get Started Button Setup
Enter the access token of your page
Click "Get" to fetch the payload setting of your Get Started button
Enter the payload you set for your first node. We suggest you standardize the practice and set it as GET_STARTED
Click "Save" to save the setting
Persistent Menu Setup
Enter the access token of your page
Click "Get Settings" to fetch the settings of your persistent menu
Pick the correct button types and set your buttons. For more information, see Supported Buttons
Click "+" to add additional persistent menu for additional locale. Default persistent menu will be displayed when the locale of the user's Facebook setting does not match any of the locales you have set.
If you tick "Disable Composer Input", you will set the persistent menu as the only way for your users to interact with your Bot.
Click "Save Persistent Menu Settings" to save the setting.
Supported Buttons

The persistent menu is composed of an array of buttons. The following buttons types are supported in the persistent menu:
| Property | Description |
| --- | --- |
| web_url | Specifies the itm is a URL button, see Button Types |
| postback | Specifies the item is a post, see Button Types |
| nested | Specifies the item opens a menu with multiple layers |