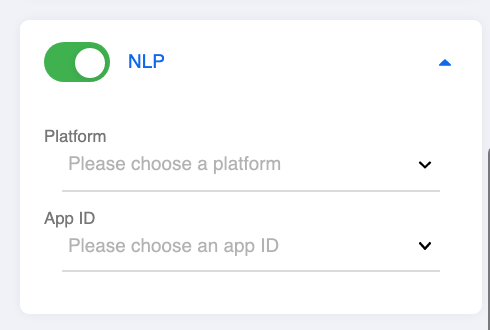 Natural language processing
You can enable various additional functionalities in NLP (Natural Language Processing) to make your chatbot more intelligent and dynamic. We now open up integrations to the following third-party NLP softwares:
You must select the correct integrations you have set on Stella.
For more details on the setting up an NLP chatbot flow, you may visit here.