Pairing Channels is located under General in Settings. This is for pairing the inlet and outlet channel together. For example, if you want to connect your WhatsApp channel with a live chat channel like Slack, you will need to pair them up here first.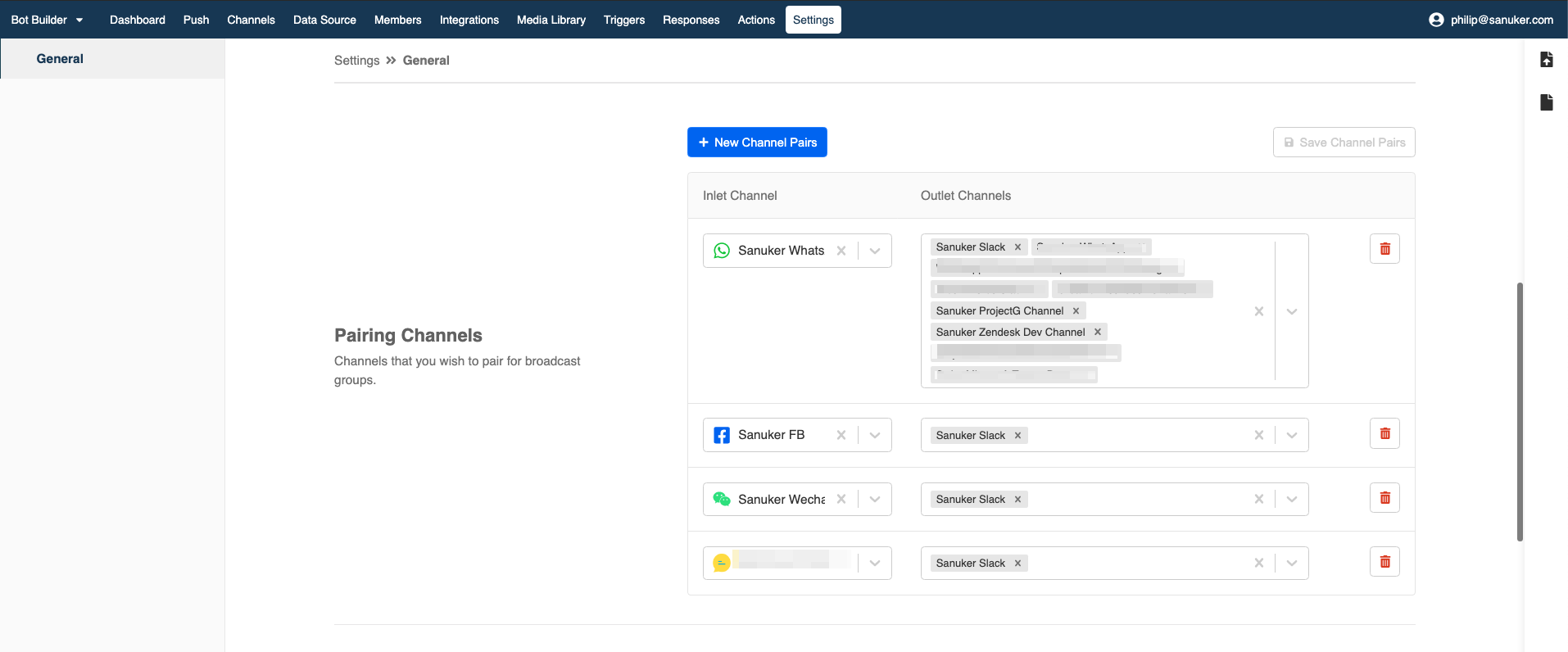 Pairing Channels under Settings
Getting Hands On

Click here to open the Settings.
Select +New Channel Pairs.

Add New Channel Pairs Channels
Select the Inlet Channel on the left.

Add Inlet Channel
Select the Outlet Channel on the right.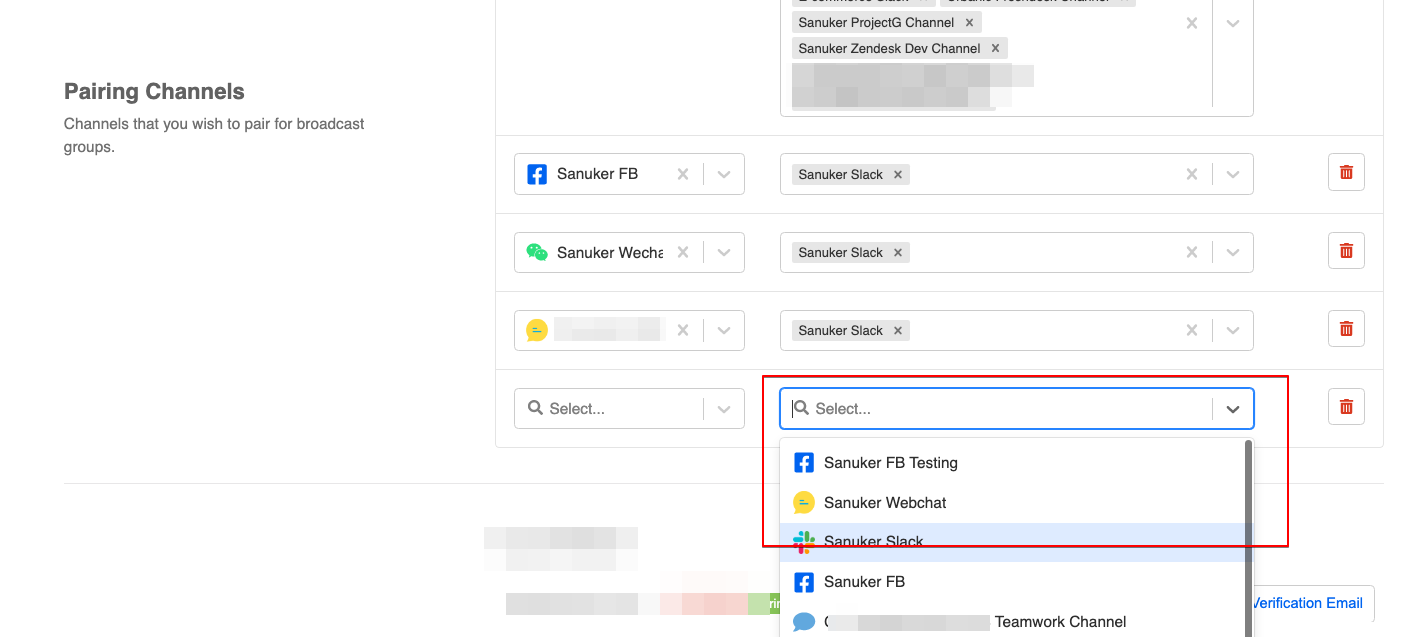 Add Outlet Channel
Select "Save Channel Pairs".