Member Tagging is a convenient function for you to identify users. During live chat, you can type in anything to be your tag. The member tag is stored in Stella, it is useful for tracking and performing analysis of your users.
What is your Result?

The Member Tag Stored in Stella
---
Getting Hands-on
Add Member Tag
Hover over a message in the Inbox Channel, select "More actions" on the right, then select "More message shortcuts".

Open Message Shortcuts-1
You can see a list of Message Shortcuts in the menu, then select Add Member Tag.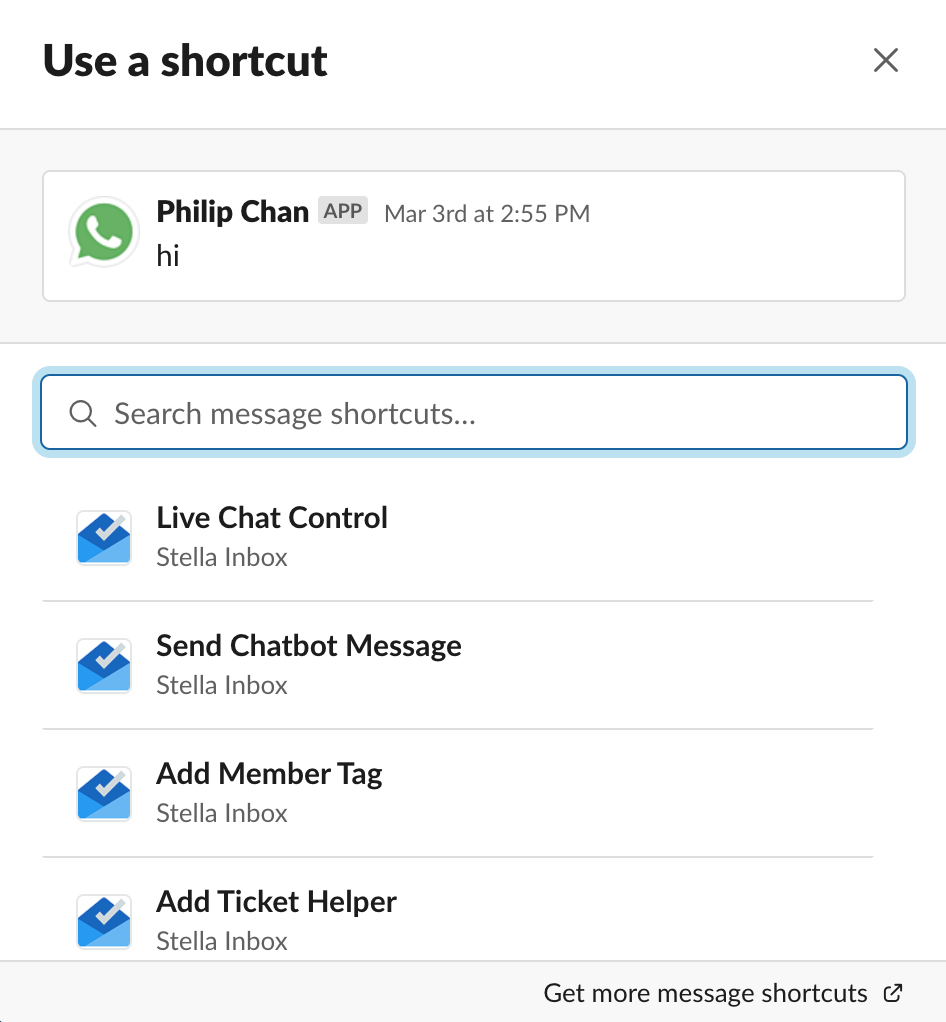 Open Message Shortcuts-2
Input any text to be your Member Tag on the user, then select "Submit".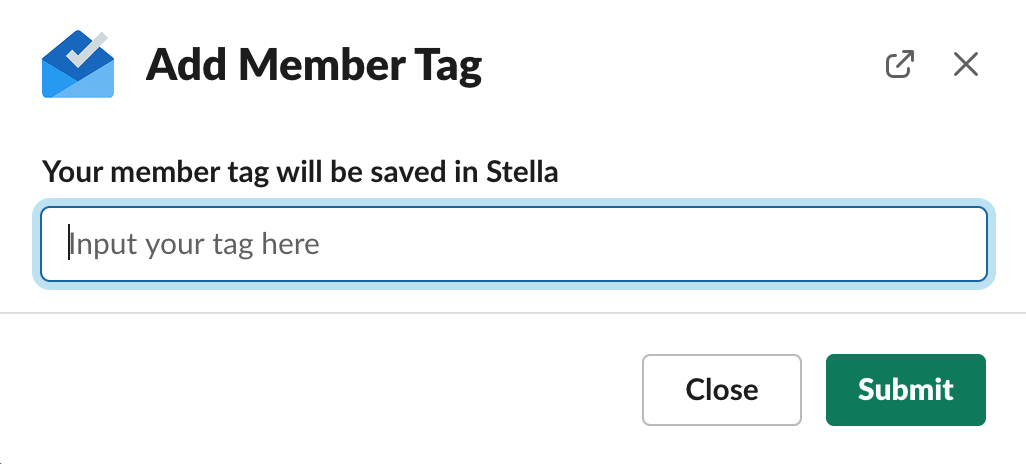 Add Member Tag-1
Stella Inbox would notify you if the tag has been successfully added.

Add Member Tag-2
Log in Stella, select Members from the top bar. The information of your users can be shown in this panel, including their member tags (if any).

Members in Stella
Check and see if you can produce the expected outcome.