Stella Partner Portal Setup Overview
Stella promotes the idea of a "Less Work, More Profit" service to our partners. Partnership with Stella bot builder allows you to automate your client's bot setup and payment process. You can manage your clients' account payment, subscription, and invoicing in one single portal. The client's app will also automatically be under your partner Stella account's management. This offers great flexibility & ease for setting up your bot project on a client's Stella App.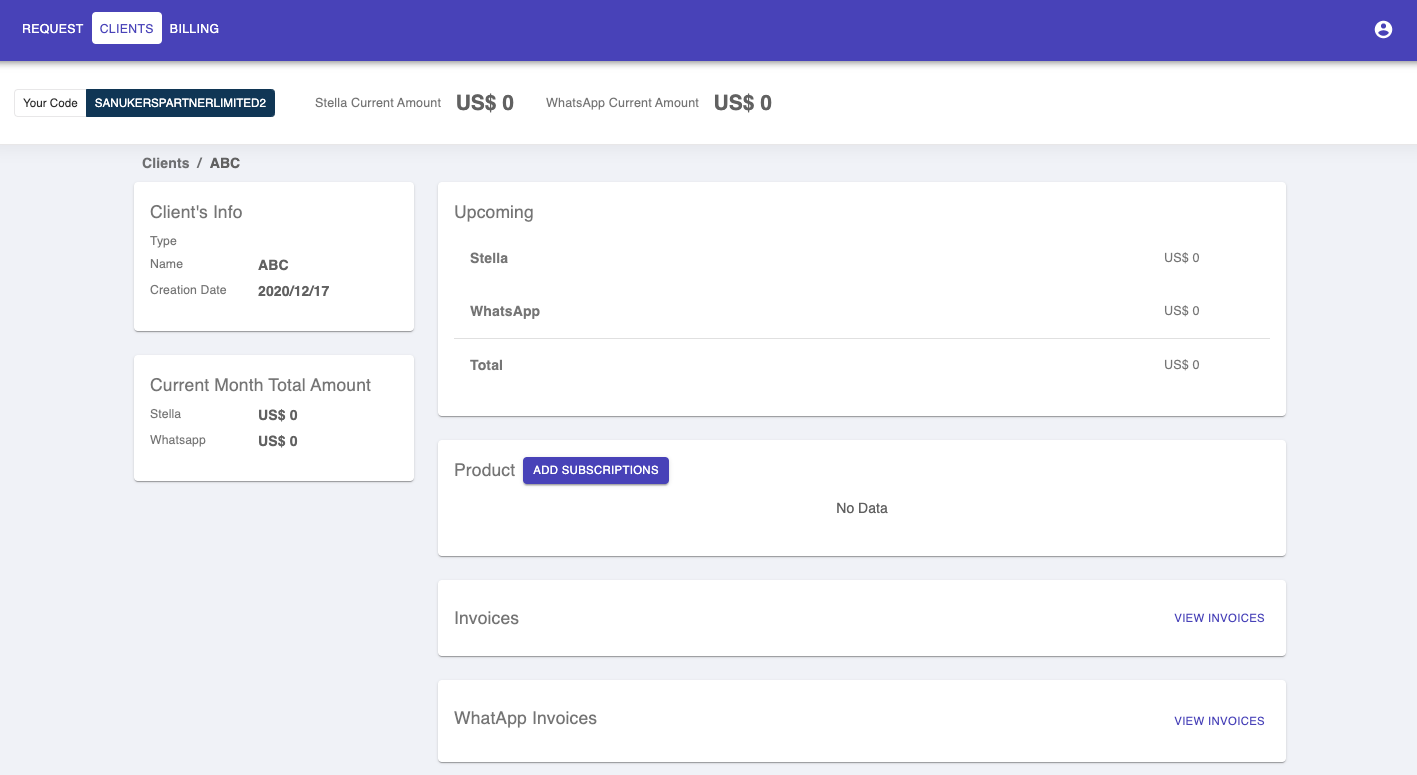 Stella Partner Portal
Follow the procedures below to start your partnership journey with Stella now!