In level 2, you have learnt how to build your first bot and it should now be running smoothly on your WABA. As a chatbot developer, it's very important to note that you should always create a testing environment before deploying to the production environment.
Unlike the procedures we do in Facebook, we do not need to separate the environments on WhatsApp. However, we could still "create" a testing environment by creating a specific tester groups with whitelisted phone numbers.
---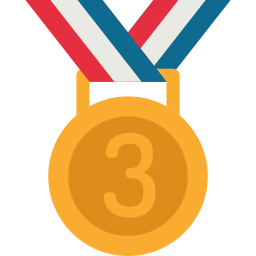 What is your Result?

Priority group created
| Property | Description |
| --- | --- |
| Successful Result | You should have one priority group created in your Stella App and phone numbers of the testers will be added into the priority group. Testers will be able to activate the specific testing tree in the future. |
---
Getting Hands-on

Click here to create your Priority Group.
Create Priority Group
Go to "Channels" and click "Priority Group". You will see the priority group workspace.

Priority group list
Click "+ New Priority Group" and name your priority group: Tester Group for WhatsApp.

Click "Edit" to add phone numbers.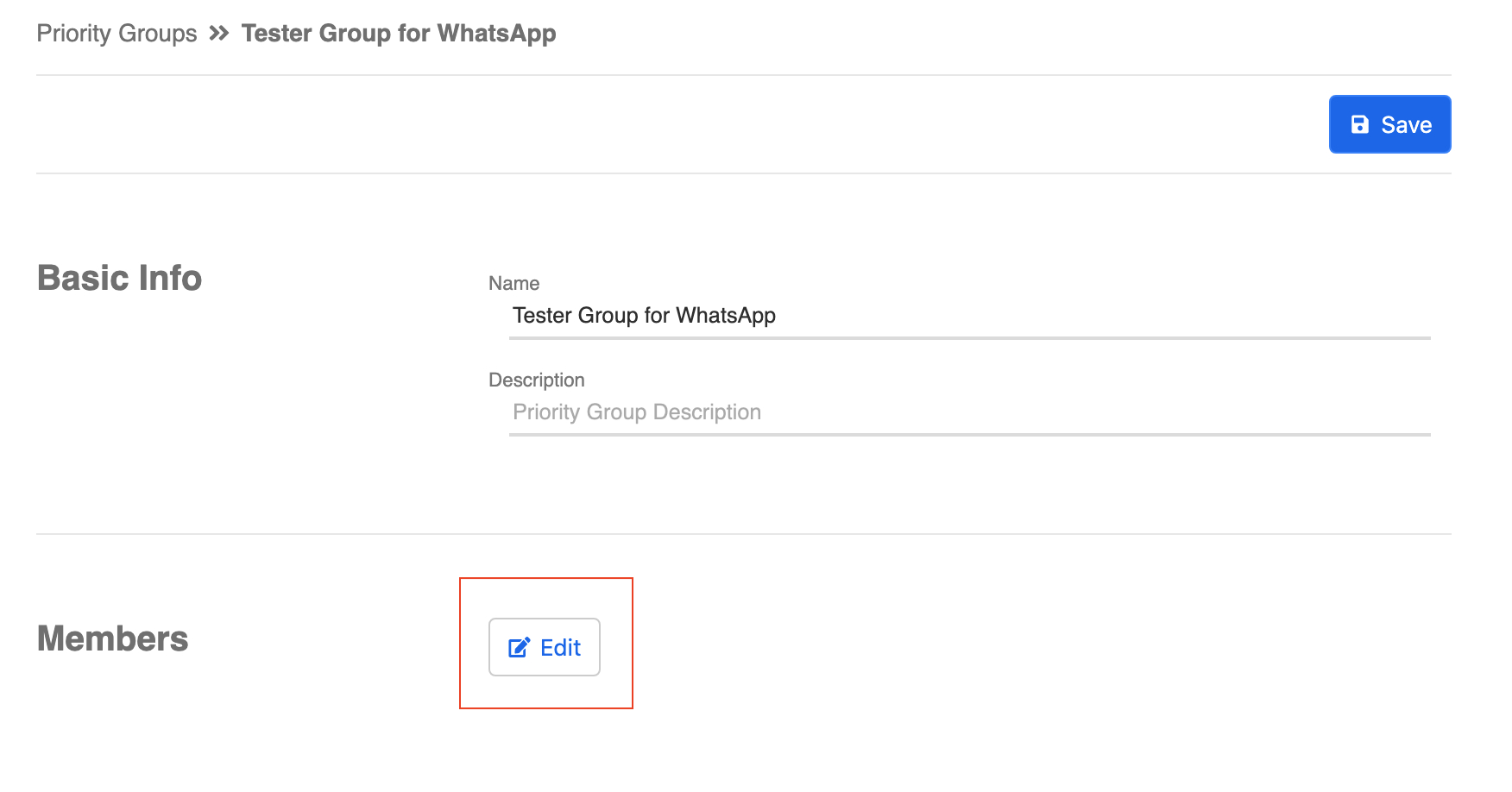 Priority group details
You must first use your mobile phone to send a message to your WABA. Then, you will see your phone number appear in the new window.

Click "Filter". Search for the phone numbers of the testers in ID.

Tick the circle to select the testers that are going to be added into the priority group.

Click "Confirm" after adding all testers.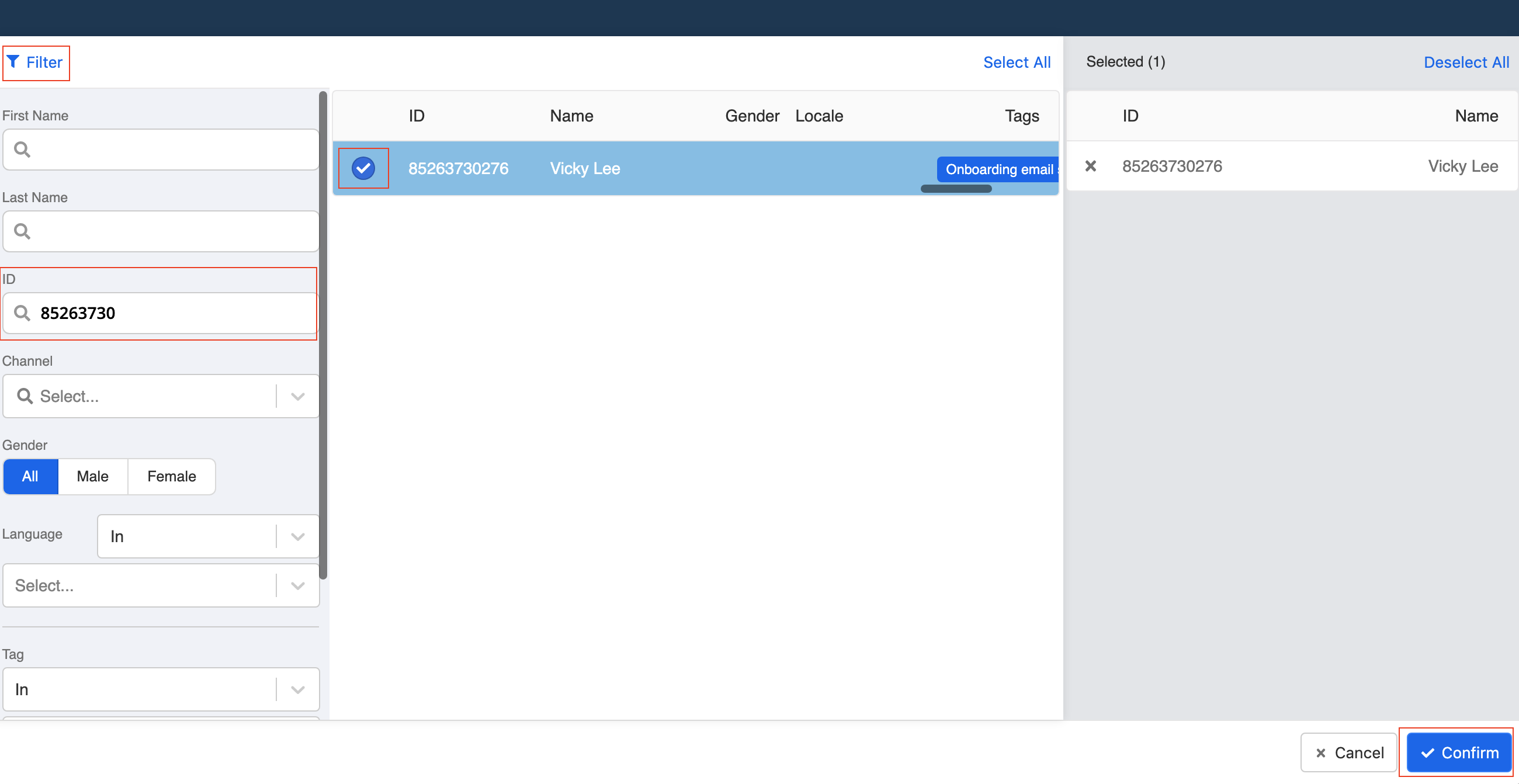 Add testers
You can now see the added testers in the priority group. Click "Save".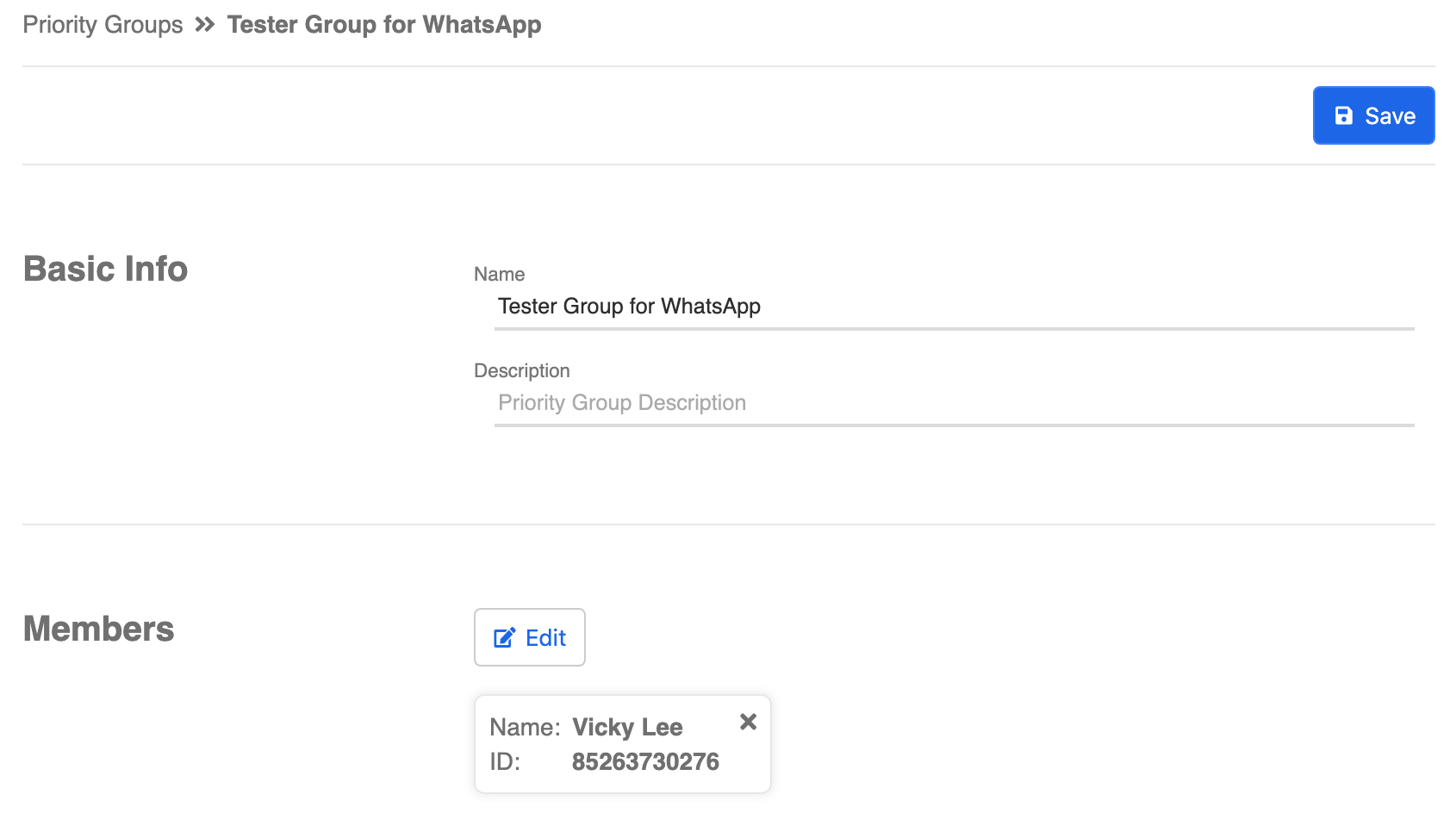 Tester added
---
Setup Priority Group in Channel
Now go to the "Channels" page and select your WhatsApp channel. Click "Edit".

Edit WhatsApp channel
Go to "Trees" on the left menu and click "+ Add Priority Group" in the middle.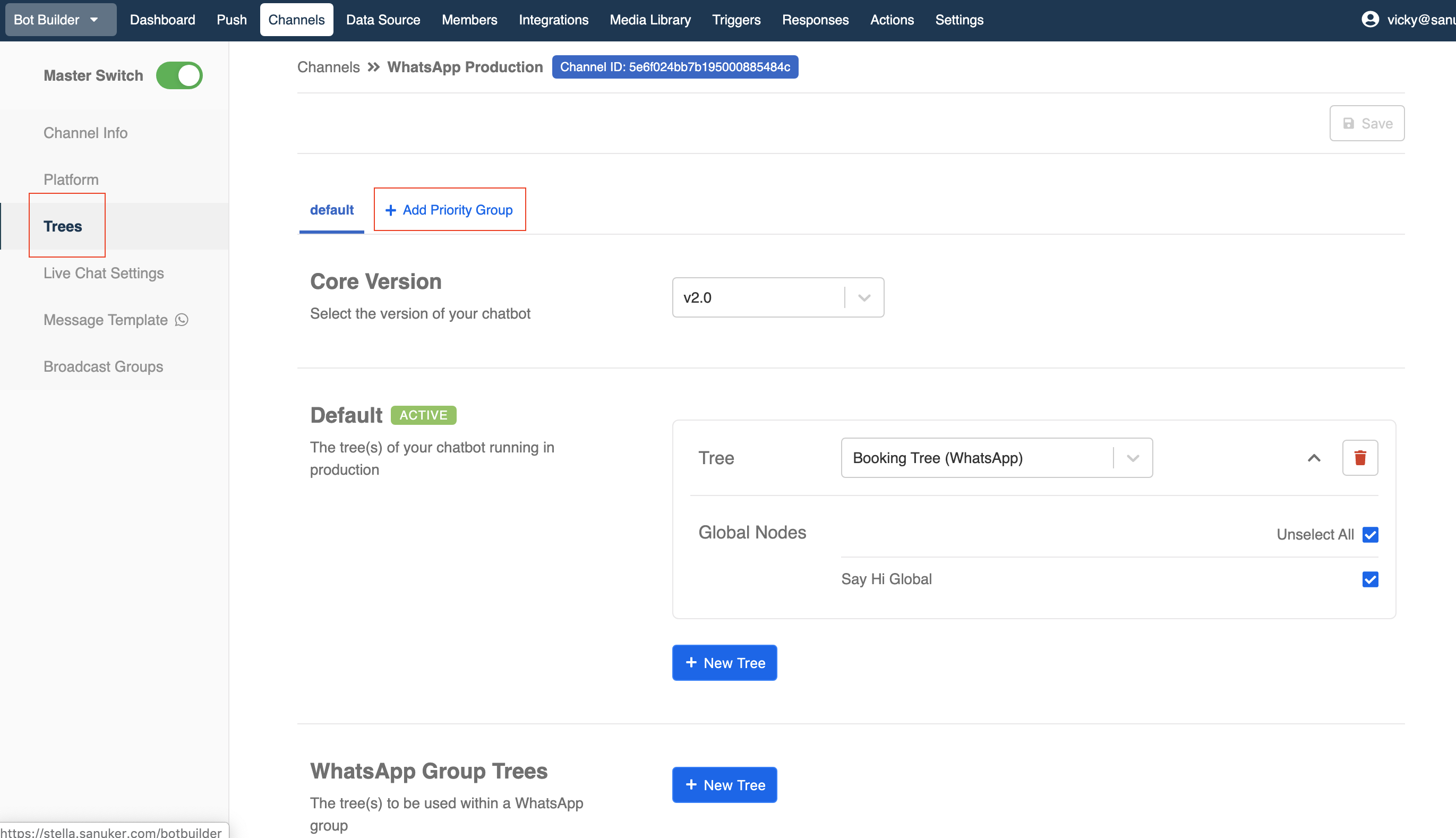 Add priority group
Select back your created priority group in the dropdown menu.

Click "+ New Tree" under Default.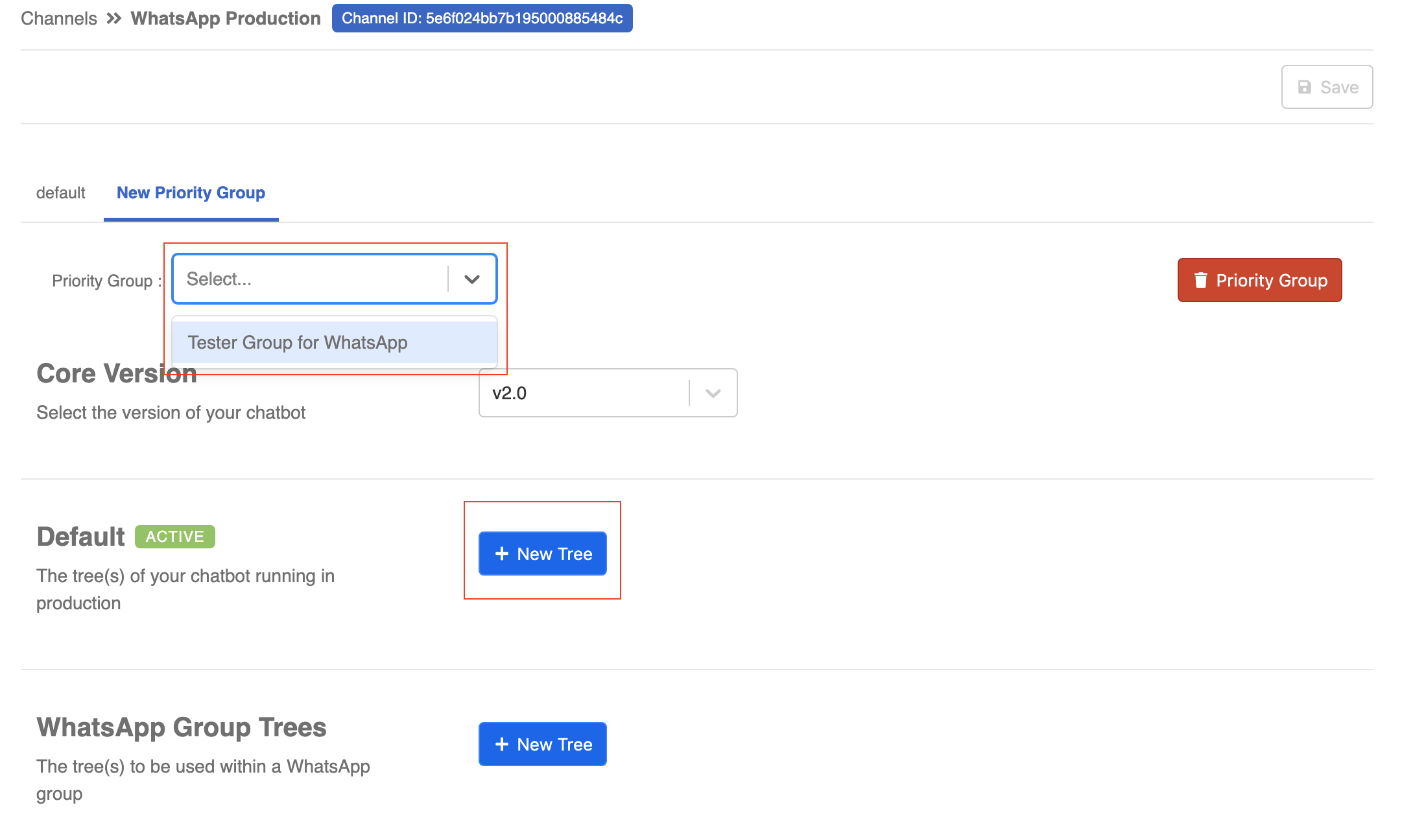 Add priority group
Add back the tree(s) you want the testers to be able to access. Click "Save".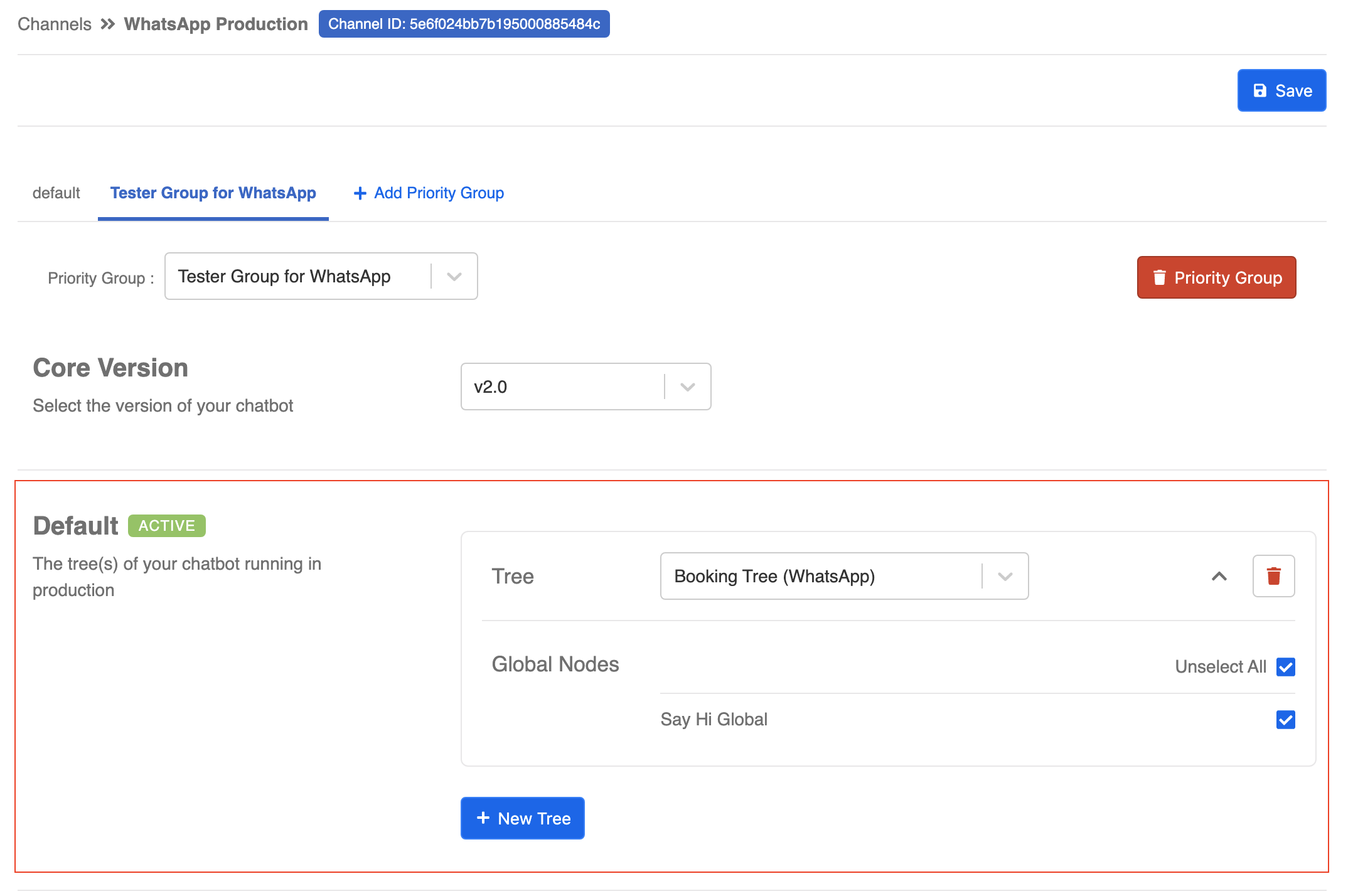 Add tree into priority group
You should now have your tester group set. Talk to your WABA and check if you can get a successful result 🎉